At Porter's we hand-make our paints and finishes, in small batches, using time honoured traditional methods.
We combine the latest in paint technology, the finest raw materials and pigments with a hand-made ethos to ensure the finest quality paints with unrivalled depth of colour.
Innovation, tradition and a commitment to quality have all played a part in the development of our range of paints and finishes, from modern interior and exterior wall paints to traditional lime and cement based products and unique reactive metallic finishes and many more.
We have distinguished ourselves with beautifully rich and complex paint colours that lead design trends.
We very often use five or six colourants to ensure that colours correctly compliment and cleverly contrast.
Our colours cannot be copied or matched due to our unique tinting system.
We pride ourselves on the specialist advice our staff offer customers every day in our showrooms on colour and product selection. We make it easy, and tailored for you, with our personal service and hand painted samples.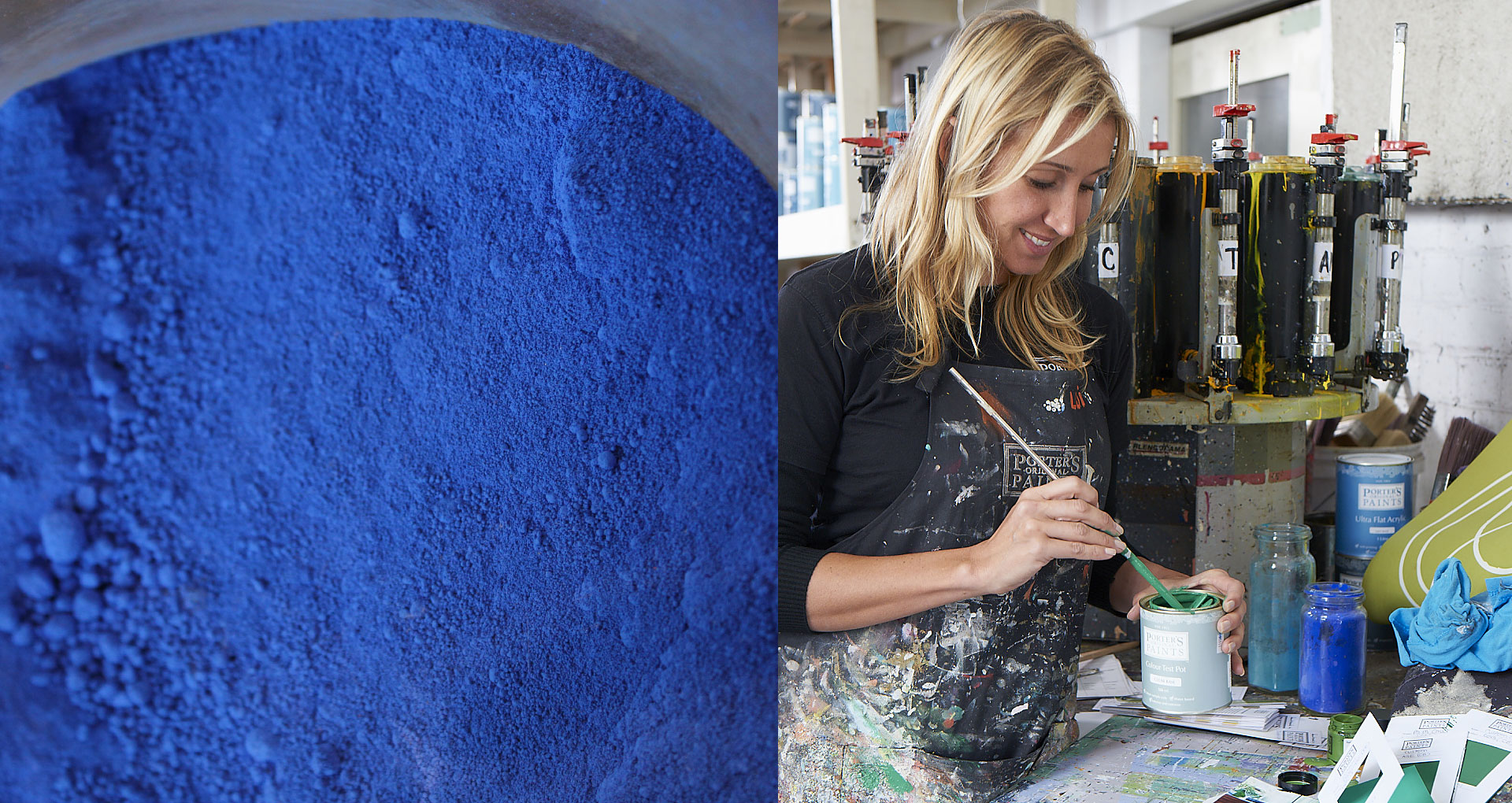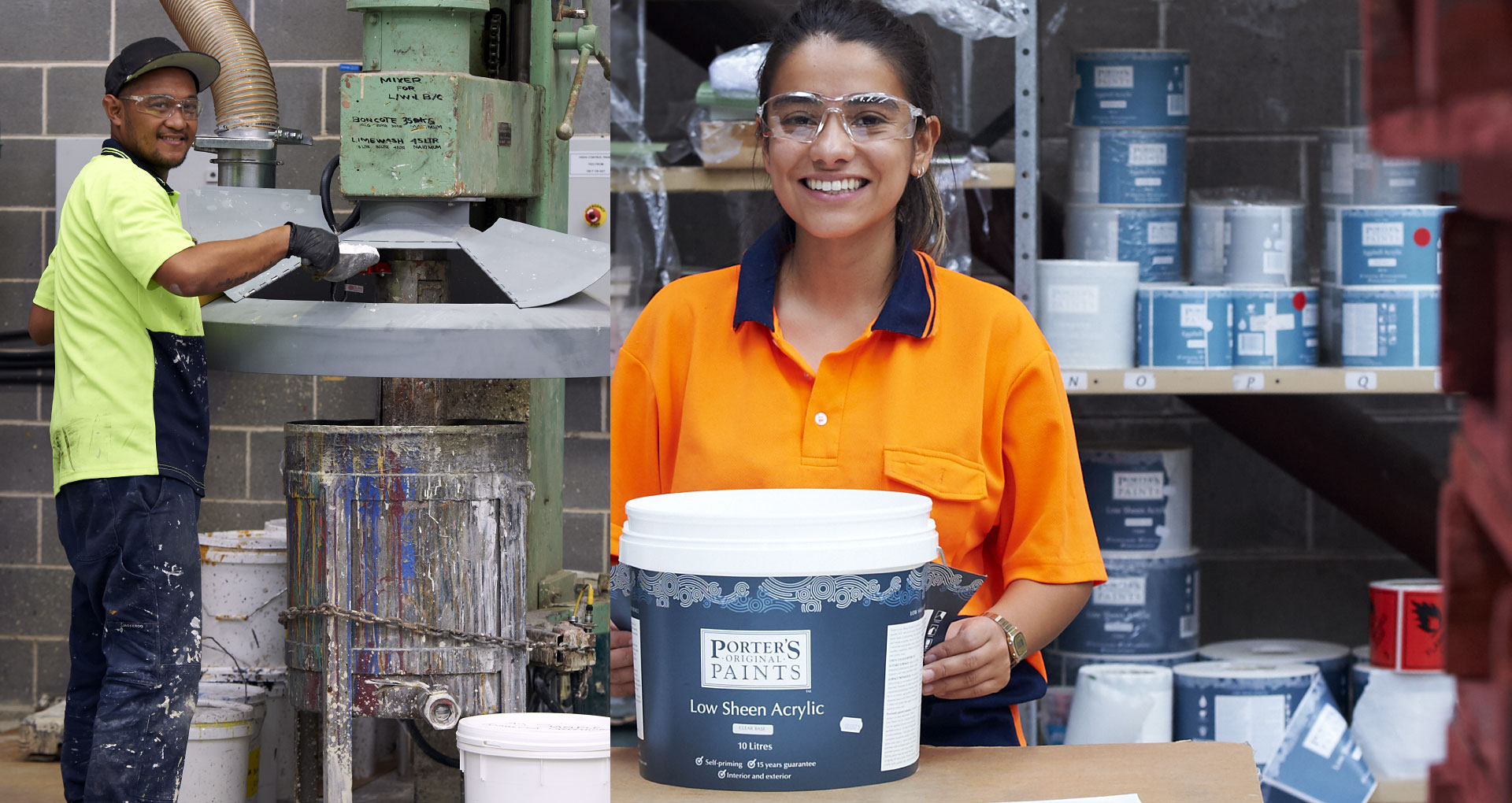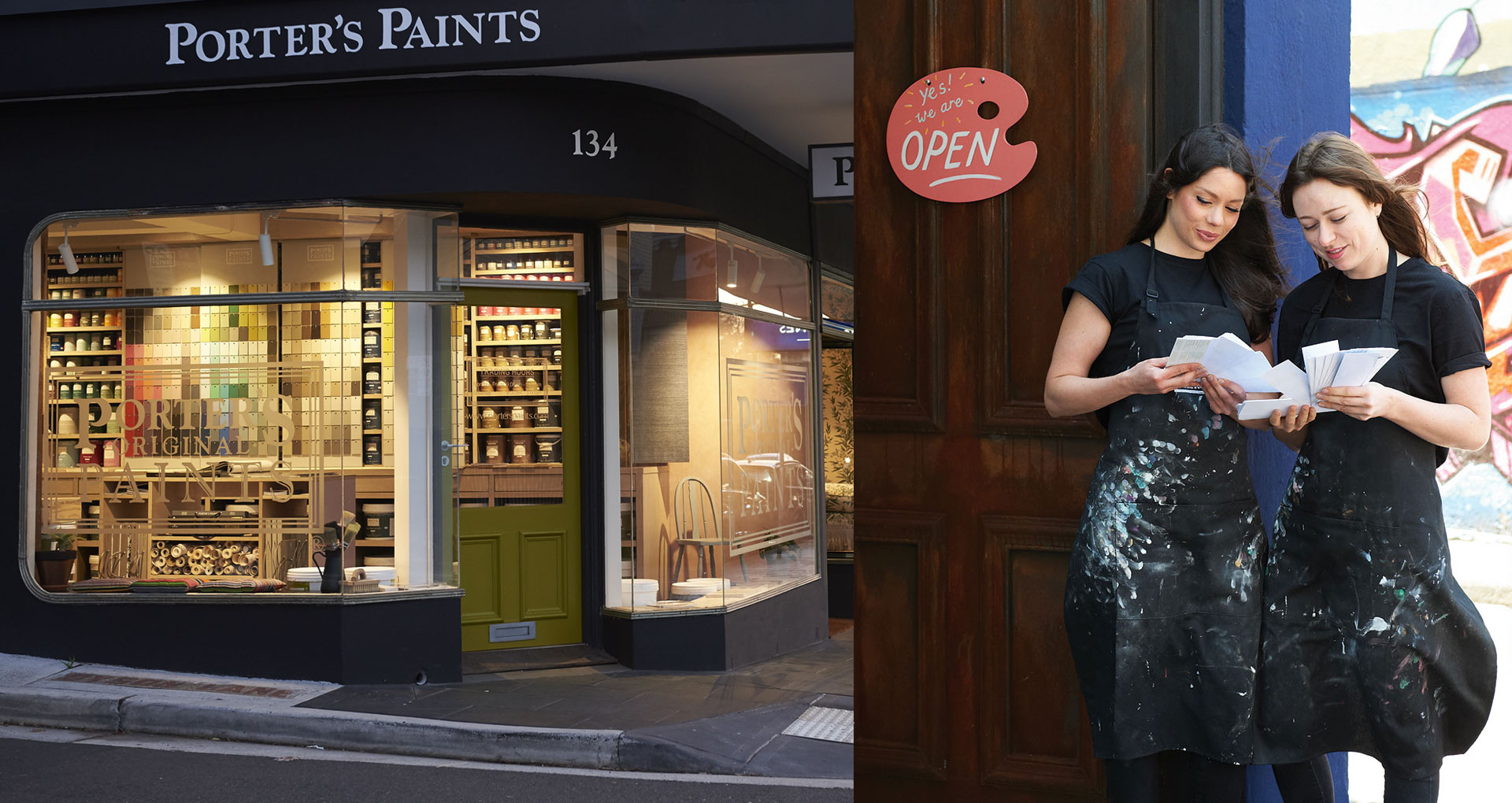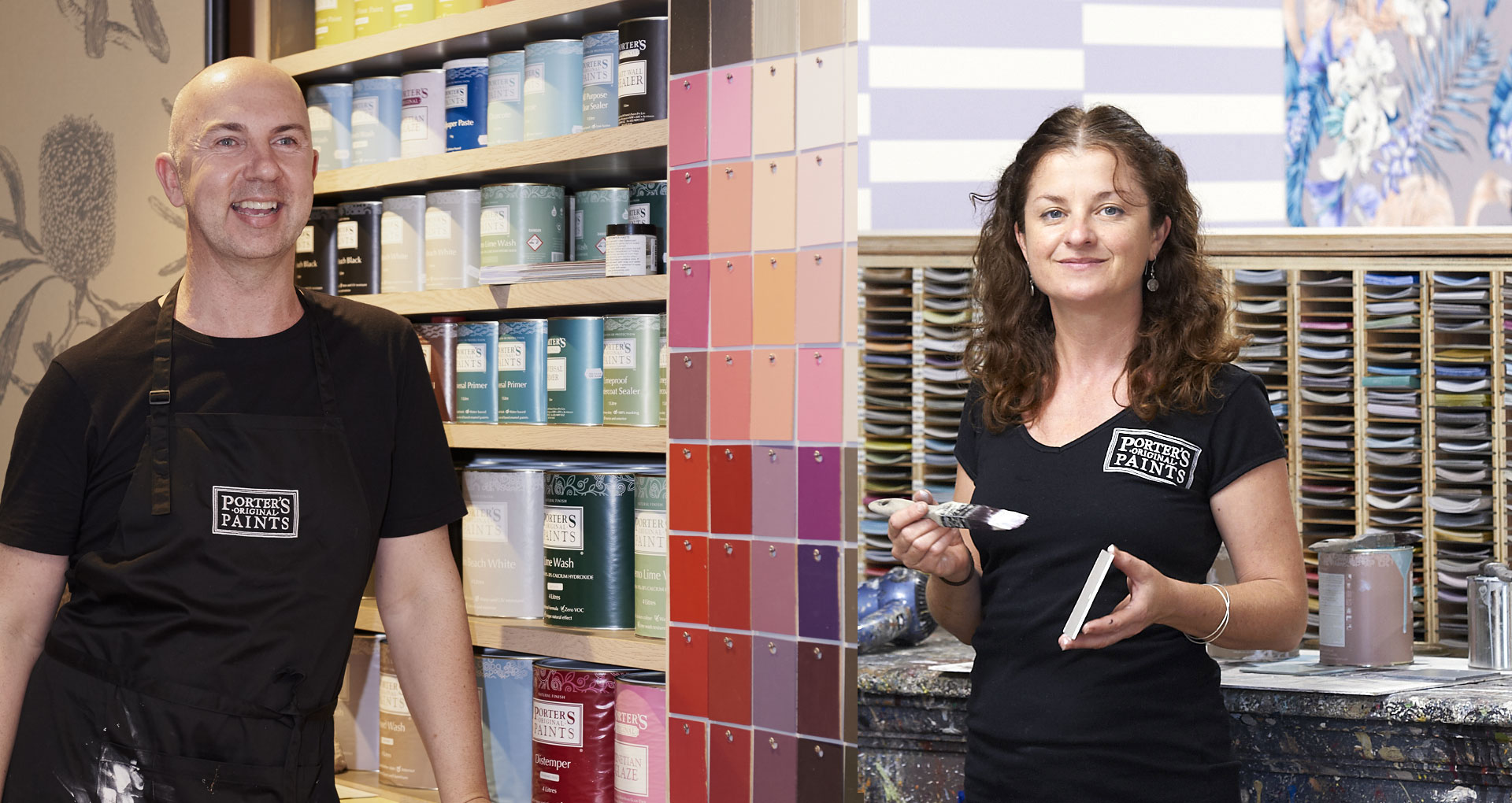 Everything we do is designed to minimise our impact on the environment, from low VOC paints to ethical sourcing of our timber flooring:
The Volatile Organic Compounds (VOCs) that are found in paint solvents contribute to atmospheric pollution and the degradation of the ozone layer. All our paints are formulated and manufactured with user health and the environment in mind, and we have a range of paint options that are classified by APAS (Australian Paint Approval Scheme) as Low VOC. We also have a number of paint finishes that are Zero VOC (Interno, Lime Wash, Milk Paint and Boncote).
Porter's Paints are founding participants in PaintBack®, a national waste paint collection and treatment scheme for left over paints and packaging.
The oak in our flooring range is ethically sourced from rigorously controlled state owned French forests, while the multi-ply base is made from fast growing plantation timbers.